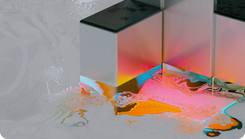 Invest in us
Looking for a green deal?
Do you love taking on new and exciting challenges? Do you share our passion for environmental sustainability and technology? Are you willing to take risks in the pursuit of something incredible? Then, you're our kind of investor!
Domain experts
Brilliant minds and good ideas need to come together if we are to solve big problems. We understand this! We respect and value the domain expertise and industry experience that an investing partner will bring to the table.
Devoted and engaged
When you invest in ONiO, you are not just investing in our product but in us. As an investor, you will be an integral part of the ONiO family – your strategic inputs, network, industry expertise and passion for what we're doing will be welcomed and cherished.

For us, it's more than just numbers on a sheet of paper.
Register your interest to take part in our forthcoming Series A funding round. Contact us for more information.
SME Instrument, Innovation Norway, and Forskningsrådet have helped mitigate the risks of undertaking broader and more ambitious development efforts. Besides the evident financial support, ONiO is honoured to be selected as one of the most innovative companies in Europe.