Tom Morgan
Design Strategist
1 Article Contributions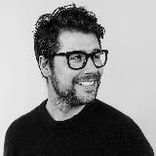 Tom is the Executive Creative Strategy Director & Partner at ANTI, a Norwegian creative agency. Previously, Tom was a senior design academic and consultant in the UK.

ONiO has been developed with design at the forefront, placing the users of its technology at the centre of all decisions. Considering how technology improves lives and is relevant in real situations. Involving carers, parents and professionals in the design process, understanding the needs and challenges for ONiO to resolve.

ANTI is one of Norway's highest internationally awarded design bureaus. Working with companies across all sectors in both Scandinavia and around the world. Health is fast becoming one of the most important design areas in ANTI's work. The combination of technological advances and social systems revolutionising people's role in personalised health care.
Recent posts by Tom Morgan