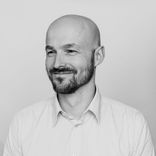 Kjetil is the chief executive officer and co-founder for ONiO. As highest ranking officer he oversees the leadership, growth and direction of the company. Ultimately fighting every day for our customers receiving truly disruptive products.
At any given day Kjetil can be found in the lab or giving a presentation for an investor. He is there to help, motivate and pitch in. This desire to help something grow and find direction is part of Kjetil's limbic system.
Kjetil is no newcomer to starting a company. As a student at the University in Oslo he was working on the technology that was to become Novelda and later XeThru. During his 12 year tenure at Novelda he held various technical and operative positions. Working as a hardware designer or talking to a customer her learnt to make the most from what was available and to succeed.
Recent posts by Kjetil Meisal